Ranger New Boat Models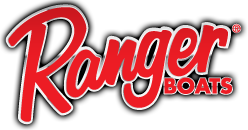 The Ranger Five Star Advantage

At Ranger Boats, we don't compromise. We're committed to building the best boats on the market, and there's no room for anything less than perfection. That's why we back every Ranger Boat with an unconditional Five Star Advantage. We offer the best Quality boats with the highest level of total Performance through relentless Innovation incorporating the strictest Safety standards, all of which give you the greatest Resale value of any boat brand. Period.
RANGER BOATS. WE BUILD SUCCESS.
As we celebrate our 50th Anniversary in 2018, we remain committed to building the highest-quality, strongest-performing boats on the water, with acclaimed models and series in the bass, multi-species, fish 'n' play, saltwater, waterfowl utility and pontoon boat segments. Ranger's quality is hand-laid into every boat by skilled and passionate craftsmen using the highest grade materials. Every detail is sweated and nothing is overlooked so we can offer you the strongest construction warranty available complete with superior fit and finish.